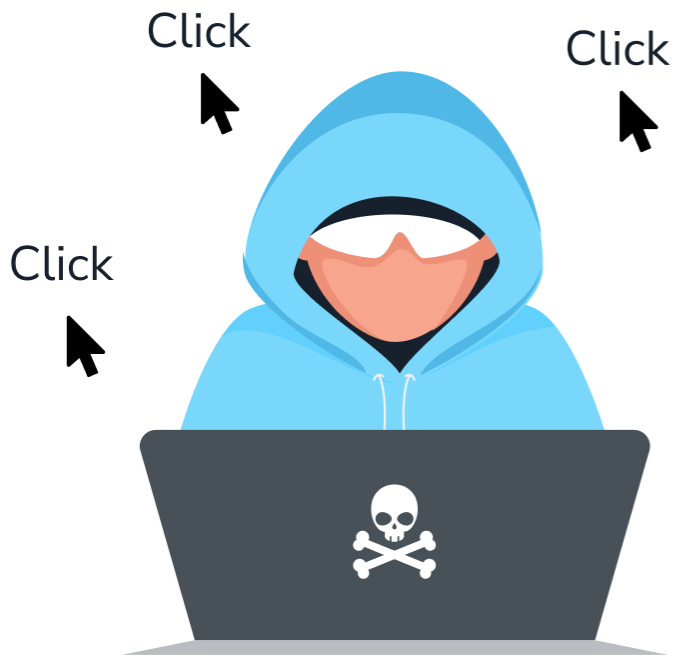 Click fraud is a massive problem
An estimated $100 billion will be lost to ad fraud by 2023. That's nearly 20 percent of all digital ad spend. Fraud Blocker solves this issue for marketers with advanced software that automatically blocks traffic from bots and other malicious sources.
Learn more about click fraud →
Types of Click Fraud We Detect
Types of Click Fraud
We Detect
Our platform detects some of the most popular and sophisticated fraudulent click activity used today.
Complex
bots
can inject malware onto a suspect's computer which repeatedly clicks on your ads in the background.

Click farms
hire workers to click on your ads all day using techniques that appear as if they're coming from different users.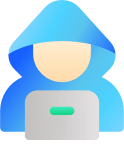 Don't think
competitors
are clicking on your ads? Think again. It's an easy way for them to drain your ad budgets.

Publishers can load their pages with ads that users never see such as inside a 1×1 iframe or
stacking
them on one another.

Mobile often place ads in places where people click the most, thus driving up
accidental clicks
without any real intent.
Unhappy customers will leave you bad reviews and click on your ads. Stop showing ads to them today.
Advanced Features That Protect Your Campaigns
Advanced Features
That Protect
Your Campaigns
Our industry-leading service is able to detect fraudulent ad clicks to your website and then block them from displaying in real-time. Reach more qualified users and generate more leads with our proprietary platform.

Click analysis and scoring

Customizable blocking rules

Easily place our fraud detection pixel on your website
Connect your
Google Ads account
with one click

We analyze your web traffic for fraud

We prevent ads from displaying on fraudulent sources

We're proudly based in the US
Fraud Blocker is fully developed in the United States by a team of former marketing executives.
We provide a network effect
Fraudulent sources on other sites within our network can be excluded from your site.

We offer a risk-free, 14-day trial
Our
14-day free trial
is the longest available on the market today. Try us for free, with no contracts and flexible month-to-month plans.
Easily install Fraud Blocker on virtually any website in less than 5 minutes.