Made-For-Advertising Websites Are Still Harming Advertisers (Exclude These 280+ Sites Now)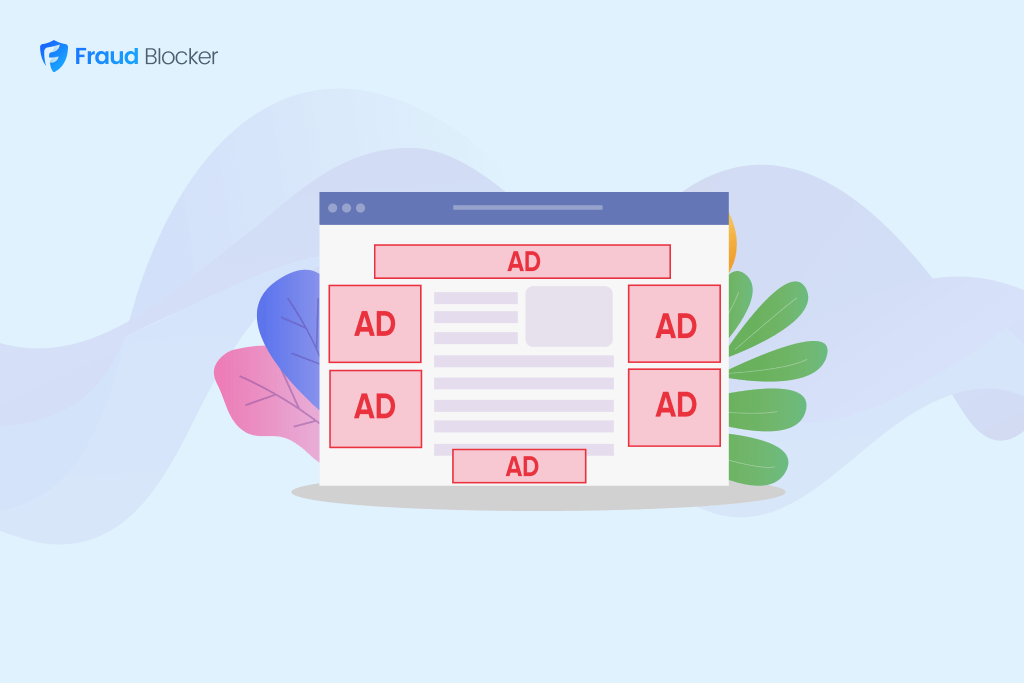 Advertisers are spending 12.3% of their programmatic display ad budgets on spammy, Made-For-Advertising (MFA) websites, based on a detailed study by Jounce Media.
MFA sites are known for having click-bait headlines, low-quality content, a frustrating user experience and an extreme amount of banner ads surrounding the article.
Yet MFA sites generate billions of dollars from ad clicks every year and advertisers are wasting billions on these low-performing, and sometimes fraudulent websites, that have inventory sold by some of the largest programmatic exchanges in the world.
This article can help you identify what MFA sites are, how they can be harmful, and how you can protect your own ad campaigns.
Also, before you go, check out our ultimate list of 400+ Negative Keywords.  You can add these to your Google Ads campaigns to improve their performance today.
What are Made-For-Advertising websites?
Made-For-Advertising websites are ones created solely for the purpose of ad arbitrage.
The publishers attempt to generate more revenue from a visitor clicking on ads on their website then it took them to acquire the visitor in the first place. MFA websites typically provide click-bait headlines with low-quality content and an extremely large (almost abusive) amount of ad banners on page.
In short, the focus of a Made-For-Advertising website is to get the user to click or view as many ads as possible on their page.
To drive up ad impressions and clicks for their visitors, many MFA sites have a pagination-style navigation where the user must continue to click from page to page to continue reading an article. As each page loads the user is inundated with ads, with ad positions often conveniently placed near buttons to entice accidental ad clicks by the user.
MFA sites are heavily promoted with "native ads" from Outbrain, Yahoo Native and others.
MFA publishers use ad networks to serve ads on their site. But Google's ad placement policies explicitly forbid "pages with more advertising than publisher-provided content" and pages that "encourage accidental clicks." In other words, MFA websites are not in compliance with Google's guidelines and may be penalized.
So these publishers avoid using Google's Adsense and instead rely on selling ads through alternative, less scrupulous ad networks such as Taboola and Outbrain, or they use networks that recycle the ad inventory through a myriad of low-quality supply-side sellers.
Sometimes MFA sites attempt to circumvent Google's ad policy by only showing an obtrusive amount of ads if the visitor came from an advertising channel. If a user were to visit the site directly, then the normal, acceptable amount of ads are shown, thus potentially gaining approval from Google to display their ads.
Overall, there is an enormous amount of inventory available on MFA sites (often in the billions of impressions) and the amount advertisers pay per 1,000 impressions (CPM) is often 30-40% lower than on non-MFA websites so it can be very difficult to convince marketers to avoid running ads on these sites.
Examples of Made-For-Advertising websites
MFA sites are still common today, unfortunately.
There are thousands of MFA sites today that can be quickly spun-up on new domain names with duplicate content and layouts. Typically, they block bots from indexing their sites so they aren't discoverable by search engines. This is a way to obfuscate their online footprint and help protect them from policy issues with ad networks or fraud watchdogs.
Some of these sites include 247mirror.com, definition.org, parentinfluence.com, and magellantimes.com and they all have a similar characteristics: an enormous amount of ad positions (either visible or non-visible).
Example of a typical MFA site with an excessive volume of ad units.
Are MFA websites dangerous for advertisers?
Yes.
There are a number of reasons advertisers should consider avoiding running ads on MFA sites:
An excessive amount of ads:

MFA sites will typically have more ads than content. The ads may surround the content and be places that encourage accidental clicks (such as near buttons).

"Accidental" ad clicks:

ads are often located near key buttons and other reader actions to drive up ad clicks. Advertisers can see higher bounce rates and lower time on page as a result. 

Hidden ads (see details below): Many MFA sites run ads that are not visible to the human eye. This can be due to stacked ads, pixel stuffing, or any similar techniques to charge advertisers based on CPM. 
Spammy content:

content often focuses on click-bait headlines, divicive/ emotion-driven stories, thoughtless concepts, or sexual/explicit photos. 

Reputation risk:

brands can be harmed by appearing alongside poor quality content and lower-tier products that often run due to the cheap nature of the ad cost.

Poor ad performance: brands are likely to see lower conversion rates, less efficient ad spend and a poorer ROI by running on MFA sites based on the reasons listed above. Every click matters as keywords can be very expensive (Read more: The most expensive Google Ads keywords)
Hidden ads are a common theme among MFA sites based on their urgent need to maintain a profitable ad arbitrage business.
In many cases, ads are loaded that aren't visible to the human eye. These ads can be stacked beneath other visible ads or loaded inside a 1×1 iframe pixel anywhere on the page (also known as "pixel stuffing"). Ads can also be auto-refreshed at a very high rate to serve more impressions.
By using AdBlock (no affiliation with our company), you are able to track the amount of ads that are loaded on the page. In the MFA examples below more than 100 ads were served in the first 15 seconds of the page loading. This is a common trait among most MFA sites.
7 ads are visible but 93 are detected on a page at nonstopnostalgia.com.
101 ads detected on historyobsessed.com within 15 seconds of loading the page.
131 ads detected on everydaykoala.com within 15 seconds of loading the page.
How to avoid Made-For-Advertising websites
The first step to blocking MFA sites is to add as many as you can to your exclusion lists inside your Google Ads account (or whichever network you're using).
Research by Adalytics discovered that many MFA sites use the same analytics tags and account IDs (such as Facebook pixel ID and Google Adsense ID), which are publicly accessible in the HTML of their site. When this was combined with information from their ads.txt files it allowed Adalytics to create an interconnected network graph that can identify shared ownership across many websites. Their report is very thoughtful and worth reading if you're looking for more details on how this works.
Below is a list of some of the most common MFA sites. You can upload this list into your Google Ads account to prevent your ads from appearing on them (if you're not familiar with how to do this, read here).
In addition to using this list, you can add Fraud Blocker to your marketing tools.
We are an independent click fraud service that detects and blocks bots, malware and other invalid traffic sources in real-time, 24/7.
By using our service you'll save on wasted invalid ad clicks and avoid the need to regularly submit to Google Ads for a refund since we block many of the malicious sources before they can be clicked on by them. Get started with our no-risk, 14-day free trial here.