Fraud Blocker wins G2's coveted "Momentum Leader" award, among others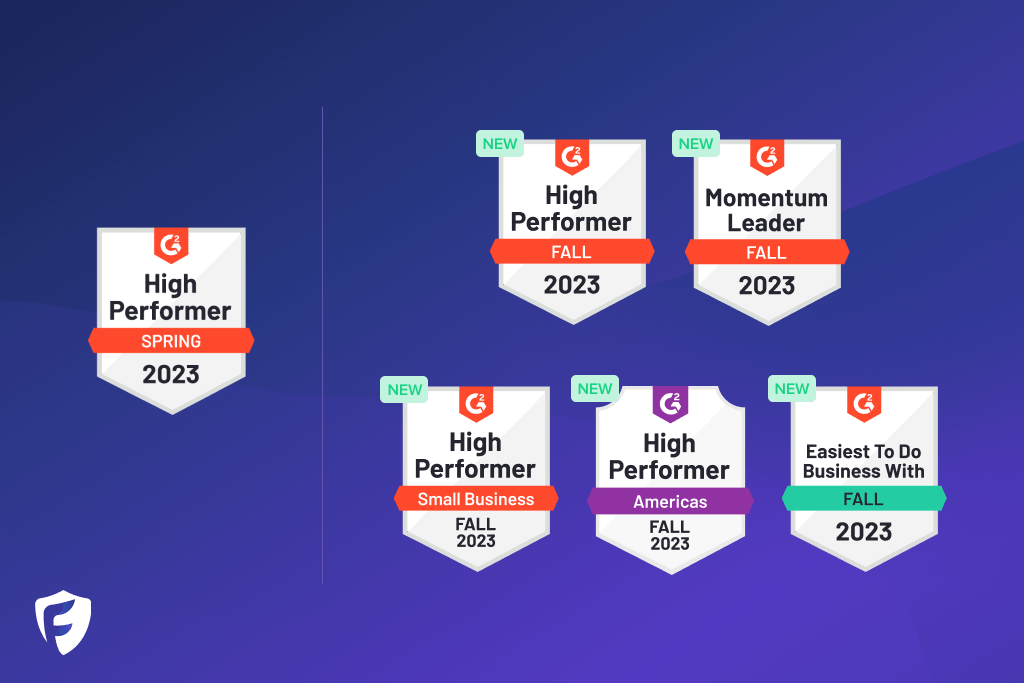 The results are in:
G2 awarded Fraud Blocker with 5 badges as part of their Fall 2023 Grid Report. We're honored to receive badges for "High Performer" and "Momentum Leader" among 51 other click fraud companies they reviewed.
G2 is the world's largest and most trusted software marketplace with more than 80 million visitors annually.
G2 ranks the world's best software companies and products based on authentic, timely reviews from real users along with other real-world metrics. The company ensures their reviews are real by validating the reviewer's role and relationship with each software company. Additionally, G2 does not edit or filter reviews so buyers trust G2 as software customers determine a vendor's ranking.
G2 also uses a comprehensive list of scoring methodologies to evaluate vendors. They measure usability, satisfaction, relationship, implementation, and product performance. As a result. vendors that score highly in these categories can obtain high performer awards and badges of excellence. The market ranking includes criteria such as employee headcount and social following.
Which awards did Fraud Blocker win?
Momentum Leader  
G2's "Momentum" score is calculated based on factors in social, web, employee, and review data that they deemed influential in a company's momentum.
Our growth of organic web traffic, customer accounts, and product features has placed us in this high growth category. We are thrilled to have such a successful product at an affordable price point.
3 "High Performer" awards (including "Americas" and "Small Business")
More than 4,000 websites are protected with Fraud Blocker today, because we consistently add new features throughout the year without raising our prices to match. This allows our clients, including small businesses, to maximize their returns.
This is an exciting award and one we will strive to earn from G2, and from our clients, in the years ahead.
Easiest to Do Business With
We're proud to be a smaller team that can be more hands-on with customer support and provide genuine, human answers to your questions.
We've also designed our platform to be super easy to setup and use. Running ad campaigns can be complicated and we'd rather you spend your time on generating clicks and sales from real humans, not from bots or accidental clickers.
Overall takeaway: Fraud Blocker helps businesses and we're growing quickly.
There's no better time to try Fraud Blocker. We're winning industry awards that recognize our impact on our client's businesses. We're blocking bots and fraudulent traffic to help all of our customers avoid wasted ad spend.
Join thousands of customers who use Fraud Blocker to improve their ad performance in just a few clicks. Try our 7-day free trial and see how much money Fraud Blocker can save you.