Click Fraud Still a Massive Problem in 2022, Survey Shows
We recently sent a survey to PPC marketers across the US and UK and were surprised by the level of ad fraud impacting their performance today.
Advertisers are spending billions in digital advertising annually and $42 billion of it was wasted due to fraud, such as non-human bots and malicious tricks some publishers use to boost their revenues from ads.
Ad fraud continues to proliferate today largely due to it's difficulty to detect and the large scale at which advertisers run campaigns.
This survey aims to help advertisers better understand the scope of the issue and how it can be impacting their campaigns today.
Overall results clearly show that ad fraud still remains a large concern for advertisers.
When respondents were asked about their general level of concern for fraud, the vast majority, 70%, stated they were somewhat or very concerned about ad fraud.
Experienced marketers, such as those that work ad advertising agencies, had a larger concern about fraud, likely due to their in-depth experience in the field.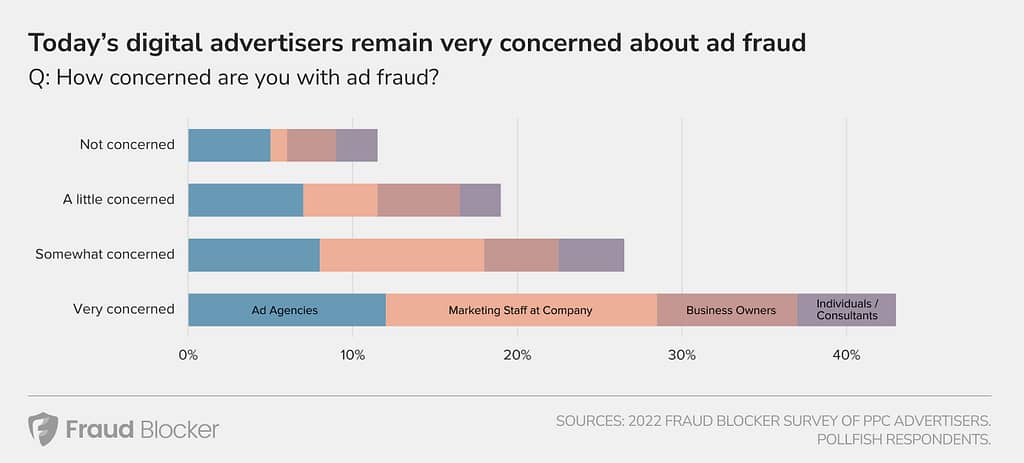 Ad fraud also continues to significantly impact campaign performance.
74% of those respondents experienced more than five percent of fraud in their ad campaigns and an incredible 11% of marketers experienced greater than 25% of fraud.
Media channel selection also play an important role in the amount of fraud marketer's experience.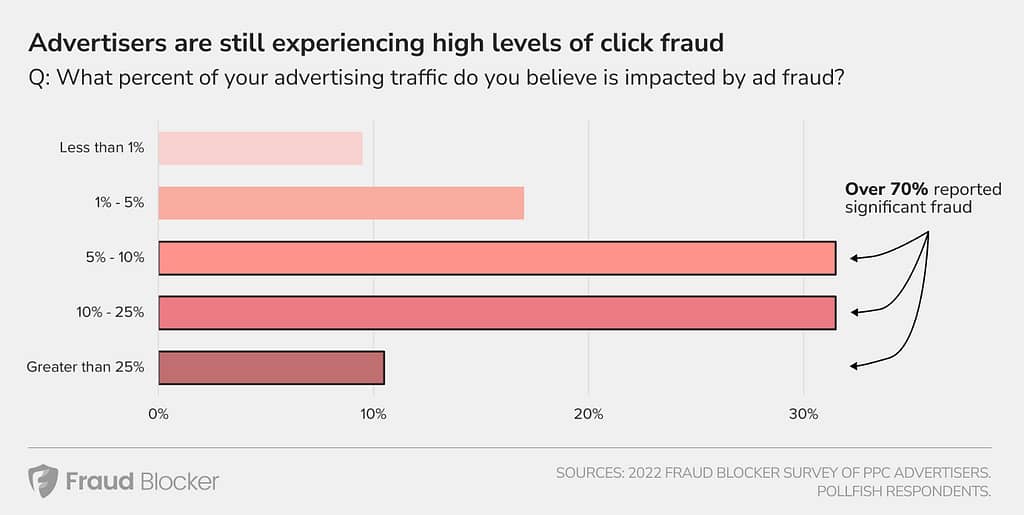 👉 Read the full story and see the remaining survey results at PPCHero.com